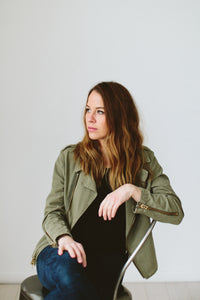 Melvin G.
STUDIO
Melvin G. works out of a home studio filled with music, magazines, and books in Florence, SC.
MEDIUM
Gouache, acrylic, china markers, charcoal, colored pastels, oil sticks and lots and lots of glue.
BIO
The work created by Melvin G. focuses on control. She has observed the stark contrast of her father's awareness of his declining penmanship due to Parkinson's Disease and with her young daughter's oblivion to her lack of control. Morgan attempts to emulate the intentionality of his tiny marks with the freeness of her large chaotic scribbles into her abstract work. There is a beautiful and natural balance in the two forming a unique paper background, which she then cuts to form into collages applying a fresh form of control into each and every piece. Morgan Elvington Walker received a Bachelor of Fine Arts from Clemson University. She currently lives in Florence, South Carolina with her husband, Michael, daughter, Liza, and son, Ward.