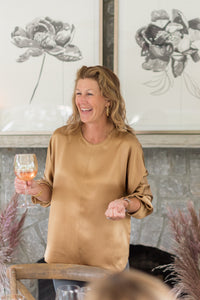 Lexie Armstrong
STUDIO
On her family's Franklin, Tennessee farm—horses and an organic vegetable garden just outside.
MEDIUM
Oil, watercolor, and gouache
BIO
While in Italy teaching printmaking, Lexie fell in love with the light and color of the landscape, and the multitude of ceiling frescoes that adorn the churches. Lexie's primary focus is her "Ceiling Series" of paintings that relate to those Baroque-filled days. She also observes and paints flora and fauna from her Tennessee farm. Lexie graduated from Dartmouth College and earned a Master in Fine Arts from American University in Washington, DC. She has exhibited in DC, New York, Maryland, Florida and Tennessee.